About Challenge Facility for Civil Society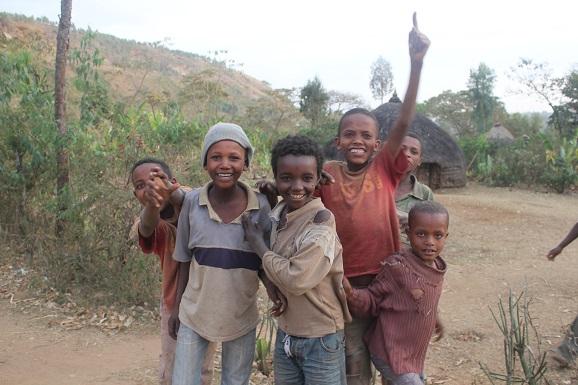 CFCS is the Stop TB Partnership (STP) grant mechanism for TB affected community and civil society organizations to transform the TB response so that it is rights-based, gender-transformative, people-centered and accountable. Strengthening community and civil society actors is an ethical and programmatic imperative in this pursuit. Since 2007 STP has had 9 calls for proposals. In that time STP awarded USD6 million in grants to 162 organizations in 44 countries and to global and regional community networks.
Ninth round grantees


Track 1 - Country Level Grantees
Cambodia: Khmer HIV/AIDS NGO Alliance (KHANA)
DR Congo: Club des Amis Damien
India: Resource Group for Education and Advocacy for Community Health (REACH)
India: Solidarity and Action Against The HIV Infection in India (SAATHII)
India: Prakruthi Social Service Society
Indonesia: Yayasan Kemitraan Strategis Tuberkulosis Indonesia (Stop TB Partnership Indonesia partnering with POP TB)
Kenya: Kenya Legal and Ethical Issues Network on HIV and AIDS (KELIN)
Kenya: Stop TB Partnership Kenya
Mozambique: Amimo-Associcao de Mineiros Mocambicanos (AMIMO)
Mozambique: Associacao Mocambicana para a Ajuda de Desenvolvimento de Povo para Povo (ADPP)
Nigeria: Janna Health Foundation
Nigeria: Debriche Health Development Centre
Pakistan: Association of People Living with HIV (APLHIV Pakistan)
Pakistan: Association for Social Development
Philippines: Innovations for Community Health, Inc.
Philippines: Action for Health Initiatives (ACHIEVE)
South Africa: THINK Tuberculosis and HIV Investigative Network
Tanzania: Eastern African National Networks of AIDS and Health Service Organizations (EANNASO)
Tanzania: Family Welfare Foundation
Ukraine: Alliance for Public Health
Track 2 - Regional Level Grantees
Global: Global Coalition of TB Activists (GCTA)
Francophone Africa: Dynamique de la réponse d'Afrique francophone sur la tuberculose (DRAF TB)
Anglophone Africa: African Coalition on TB (ACT)
Anglophone Africa: WACI Health
Asia Pacific: APCASO partnering with ACT! Asia-Pacific
Eastern Europe & Central Asia: TB Europe Coalition (TBEC)
Latin America & Caribbean: Socios en Salud
Eigth round grantees
Bangladesh: Tilottama Voluntary Women's Organization
Cambodia: KHANA
DR Congo: Humana People to People Congo
India: Gramin Vikas Vigyan Samiti
Indonesia: Yayasan KNCV Indonesia
Kenya: The Kenya Legal & Ethical Issues Network on HIV and AIDS
Mozambique: Associacao Mozambicana para a Ajudade Des envolvimiento de Povo para Povo
Nigeria: Janna Health Foundation
Pakistan: Helping Hands Foundation
Philippines: Action for Health Initiatives, Inc
South Africa: Philanjalo
Tanzania: The Eastern Africa National Network of Aids Service Organisation
Ukraine: All-Ukrainian Association of People who Recover from Tuberculosis «Stronger than TB»
Seventh round grantees
Cambodia: Khmer HIV/AIDS NGO Alliance (KHANA)
Tajikistan: STOP TB Partnership, Tajikistan
Georgia: Curatio International Foundation (CIF)
Nigeria: Communication for Development Centre
Democratic Republic of Congo: Club des Amis Damien (CAD)
Tanzania: Eastern Africa National Networks of AIDS Service Organisations (EANNASO)
Ghana: Ghana National TB Voice Network
Cameroon: For Impacts in Social Health (FIS)
Ethiopia: Volunteer health Services (VHS)
Sixth round grantees - R6 statistics [.pdf] - R6 statistics_2 [.pdf]
Republican Public Association "Burry Tuberculosis Together", Belarus
PROSALUD, Bolivia
Cameroon TB Group, Cameroon
Fondation Femme Plus, Democratic Republic of Congo
Family Health Foundation, Ghana
West Africa AIDS Foundation (WAAF), Ghana
Agape Foundation, India
PUBLIC FUND YOU ARE NOT ALONE, Kazakhstan
Public association "Taraz - Anti HIV", Kazakhstan
Tuberculosis Advocacy Consortium, Kenya
National Empowerment Network of people Living with HIV/AIDS in Kenya (NEPHAK), Kenya
Kenya Legal and Ethical Issues Network on HIV (KELIN), Kenya
Red Crescent Society of Kyrgyzstan, Kyrgyzstan
Mongolian Anti-Tuberculosis Association, Mongolia
Volunteers for Development Nepal (VFDN), Nepal
Active Help Organization (AHO), Pakistan
Asociación de Personas Afectadas por Tuberculosis del Perú (ASPAT-Perú), Peru
Asociacion Prosa, Peru
WEDNET-AFRICA, Uganda
Uganda Network of AIDS Service Organisations (UNASO), Uganda
Association of Substitution Treatment Advocates of (Ukraine ASTAU), Ukraine
Chichetekelo Outreach Partners, Zambia
Fifth round grantees - R5 statistics [.pdf]
Asociación de Ayuda Mutua de Personas Afectadas por Tuberculosis Martha Gutierrez de Guayas, Ecuador
Association of substitution treatment advocates of Ukraine, Ukraine
International Community of Women living with HIV/AIDS Eastern Africa, Uganda
Malawi Network of People Living with HIVAIDS, Malawi
MOI'S Bridge Community Welfare Association, Kenya
Non-commercial Partnership E.V.A, Russian Federation
PLAN Health Advocacy and Development Foundation, Nigeria
Positive-Generation, Cameroon
Rural Initiatives for Self-Empowerment-Ghana, Ghana
SAfAIDS, Swaziland
TB Alert India, India
Fourth round grantees - R4 statistics [.pdf]
Asociación de Personas Afectadas por Tuberculosis del Perú (ASPAT), Peru
Association for Social & Health Advancement (ASHA-ODISHA), India
Centre for Legal Assistance (CELA), Malawi
Community Initiative for Tuberculosis, HIV/AIDS & Malarial (CITAM+), Zambia
Djibouti Treatment Access Movement (DjiTAM), Djibouti
Eucharia Help Foundation (EHF), Nigeria
Golos Anti SPID (Anti AIDS Voice), Russian Federation
Health Development Initiative, Rwanda
Indus Hospital, Pakistan
Initiative for Health Foundation, Bulgaria
International Community of Women living with HIV/AIDS Eastern Africa, Uganda
Maendeleo Afya Kwa Wote Korogocho (MKWK), Kenya
Multi-Dimensional Resource Centre (MRC), Nepal
NAGOKE YOUTH HIV/AIDS INITIATIVE (NYAI), Uganda
OMEGA PROJECT MANAGEMENT FOUNDATION (OPM), Ghana
Rwanda Pharmaceutical Students Association, Rwanda
SINZA Youth Peer Educators, Tanzania
Southern Africa HIV and AIDS Information Dissemination Service (SAfAIDS), Zimbabwe
Svecha (Candle), Russian Federation
Uganda Stop TB Partnership, Uganda
Zambian People Living with HIV/AIDS (KDC), Zambia
Third round grantees
Abhinav Bharat Foundation, India
Asociación Vida Salud y Bienestar, Colombia
Auto promotion rurale pour un Développement Humain Durable, Togo
Baba Foundation, Kenya
Centre for Communication and Development, Bangladesh
Committee on Monitoring of Penal Reforms and Human Rights, Kazakhstan
Grassroots Development and Empowerment (GRADE) Foundation, Nigeria
Hope for Future Generations, Ghana
Integrated Development in Focus, Ghana
Liberia Business Coalition Against Aids, Liberia
Malosa Community Organization, Malawi
Mwanza AIDS Support Organization (MWASO), Malawi
Organisation Internationale Santé et Développement, Cameroon
Pastoralist Journalist Network, Kenya
Salama SHIELD Foundation, Uganda
Shimantik, Bangladesh
SORAK Development Agency, Uganda -- gained support from the Bristol-Myers Squibb Foundation
Stop Tuberculosis Bouaké, Cote d´Ivoire
Tanzania Public Health Initiative, Tanzania
Chichetekelo Outreach Partners, Zambia
The Ukranians against Tuberculosis Foundation, Ukraine
Wote Youth Development, Kenya
Second round grantees
Association of Religious Leaders Living with HIV/AIDS in Nigeria, Nigeria
Beijing Aizhixing Institute, China
BEMFAM-Bem- Estar Familiar no Brasil, Brazil
Coalition of People Fighting HIV/AIDS In MIGORI (COPFAM), Kenya
Ethiopian Treatment Access Movement (ETAM-Ethiopia), Ethiopia
Family- In-Need Trust, Zimbabwe
FESAR- Ecuadorian Foundation for Respiratory Health, Ecuador
Grassroots Health and Rural Organization for Nutrition Initiative (GHARONI), Bangladesh
Hope for HIV/AIDS Life Supports International, Nigeria
Horizons Femmes, Cameroon
Integrated Development In Focus, Ghana -- Winner TB Survival Prize 2009
Kamuli Young Positives, Uganda
Mamta Samajik Sanstha, India
Madhya Pradesh Voluntary Health Association, India
Manipur Voluntary Health Association, India
Maryknoll Seedling of Hope, Cambodia
Network of Zambian Poeple Living with HIV/AIDS Lusaka District Chapter (NZP+), Zambia
Positive Youth Initiative Nigeria (PYIN), Nigeria
Sinza Youth Peer Educators, Tanzania
Target Tuberculosis, India
Uganda Young Positives, Uganda
Welfare Foundation, Georgia
Yayasan Kesehatan (Yakeba), Indonesia
First round grantees
AFRO Global Alliance (Ghana)
Asociación Nacional de Personas Positivas - Vida Nueva (ANP+VN) (El Salvador)
Bem Estar Familiar No Brasil (BEMFAM) (Brazil)
Centre for Development Action (India)
Centro de Promoção da Saúde (CEDAPS) (Brazil)
Coalition of People fighting HIV/AIDS in Migori (COPFAM) (Kenya)
Gramin Vikas Vigyan Samiti (GRAVIS) (India)
Health Institute for Mother and Child (MAMTA) (India)
Hope for Future Generations (HFFG) (Ghana)
Instituto de Salud MSC Cristoforis Deneke (ISDEN) (Peru)
Kamuli Young Positives (KYP) (Uganda)
Kenya AIDS NGOs Consortium (KANCO) (Kenya)
Network of Men Living with HIV/AIDS in Kenya (NETMA+) (Kenya)
Panos Southern Africa (Zambia)
Reproductive Health Concern (REH-CON) (Nigeria)
Sambhav Social Service Organization (India)
Siberian Initiative (Russian Federation)
Sustainable Economic and Educational Development Society, Inc. (SEEDS) (India)
Tamil Nadu Voluntary Health Association (India)
TB/HIV Research Foundation (Thailand)
VIVIR. Participación, Incidencia y Transparencia, A.C. (Mexico)
Youth Net and Counselling (YONECO) (Malawi)
In This Section

UPDATES
The application period for CFCS Round 10 is now closed and the review process is under way
---
CFCS Round 9 is under way, with grantees continuing implementation
---