Wave 1
The first wave of TB REACH funding was announced on 25 January 2010 with a deadline of 5 March 2010 for proposal submission.
In March 2010 the TB REACH Proposal Review Committee (PRC) selected 30 projects for funding from among 192 applications. The recommendations of the PRC were presented to the Stop TB Partnership Coordinating Board in April 2010 and the endorsement of the Board was obtained. The total budget committed for these 30 projects was US$ 18.4 million.
Of the 30 approved projects, 20 of the primary recipients are NGOs or civil society organizations, seven are National TB Programmes and three are other government agencies.
TB REACH Wave 1
30 projects in 19 countries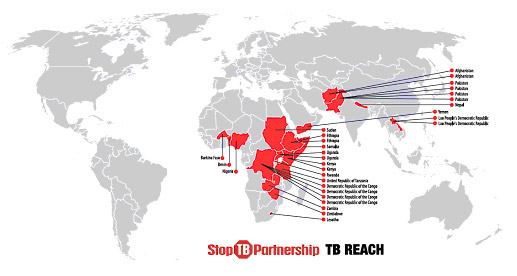 In This Section