IT'S TIME FOR HUMAN RIGHTS IN TB
Call for the 2019 Kochon Prize Nominations: Now extended to the 7th June!
All human beings are born free and equal in dignity and rights. They are endowed with reason and conscience and should act towards one another in a spirit of brotherhood.
- Article 1 of the United Nations Universal Declaration of Human Rights (UDHR)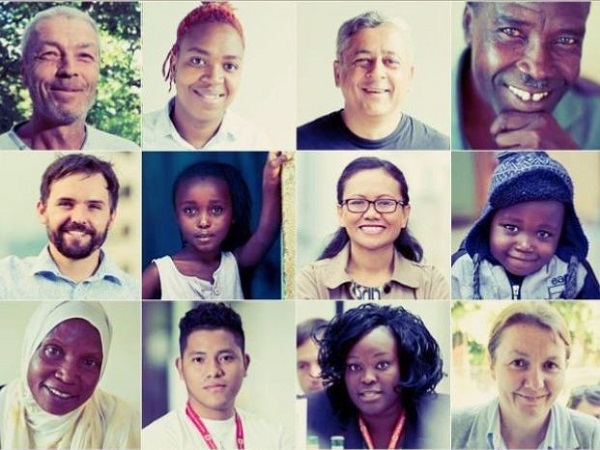 31 May 2019 | Geneva, Switzerland - The deadline for the Kochon Prize 2019 call for nominations to find a TB Human Rights Champion has been extended until 18:00 (Geneva Time) on the 7th June 2019.
This year, TB Human Rights Champions are being recognized by the Kochon Prize to align with the UN Declaration of Human Rights, the recent launch of the Declaration of the Human Rights of People Affected by TB and to support the commitments made in the UN Political Declaration on TB to end stigma and all forms of discrimination. The bold actions of TB Human Rights Champions are changing the narrative on TB, putting people at the center of the epidemic, and removing barriers to ensure access to essential TB services for all.
Who can be nominated?
Individuals, networks and organizations can be nominated for their work and commitment to advancing human rights in TB.
Examples (but not limited to) of those who can be nominated are listed below:
TB Human Rights Activists
National, regional and global networks of affected TB communities
Health care professionals in the public and private sector
TB and human rights lawyers
Legislators and policymakers
Application Period
The application period is now open. The online nomination form can be found here and must be completed no later than Friday, 7 June 2019 at 18:00 Geneva time.
Nominations should include:
A completed nomination form.
Support letter from the nominator. The letter can also be from (endorsed by) multiple people.

The Kochon Prize
Funded by the Kochon Foundation, a non-profit foundation based in the Republic of Korea, the USD 65,000 prize is the largest prize devoted to TB. The Kochon Prize was established in 2006 in honor of the late Chairman Chong-Kun Lee, founder of the Chong Kun Dang Pharmaceutical Corporation and Kochon Foundation in Korea, who was committed throughout his career to improving access to low-cost lifesaving antibiotics and anti-TB drugs.
More information about the Kochon Prize can be found here.
Award Ceremony
The 2019 Kochon Prize winner(s) will be announced and awarded during the 50th Union World Conference on Lung Health in Hyderabad, India 30 October - 2 November 2019.
Let's recognize those who are standing up for equity, justice and human dignity to end TB!