GDF facilitates workshops on Forecasting Quantification, Supply Planning and Early Warning Systems for TB Medicines
29 May 2017 - The Stop TB Partnership's Global Drug Facility (GDF) facilitated a Workshop on Forecasting, Quantification, Supply Planning and Early Warning System for TB Medicines organized by the Pan American Health Organization (PAHO). It was held in Panama City from 14-19 May 2017. The main objective was to improve procurement and supply management (PSM) practices for TB medicines in countries and ensure rapid and rational uptake of new TB tools. This is achieved by developing participants' capacity to accurately quantify their needs, implement an early warning system (EWS) and optimized procurement with more frequent deliveries to prevent stock-outs and over stocking, considering external and domestic funding to ensure quality of medicines and sustainability. The workshop started with a two-day training of trainers for seven PAHO TB teams and strategy fund staff followed by a four-day training of 26 participants from Belize, Costa Rica, Dominican Republic, El Salvador, Guatemala, Honduras, Mexico, Nicaragua and Panama. At end of the workshop all countries had developed quantifications for first-line and second-line TB medicines, have analyzed QuanTB reports in the group sessions, discussed issues on PSM, and agreed on corrective actions to prevent impending stock-outs. PAHO will be monitoring the implementation of QuanTB tool and the EWS in the countries by reviewing the quantification for TB medicines quarterly, updating procurement and supply plans and providing advice with GDF support. Panama had a delegation of 15 representatives from all provinces and the NTP Manager. The country is planning to implement the EWS in all levels of the TB Programme. The workshop was a great opportunity for GDF to support and inform countries from the region about PSM procedures, new medicines available in the GDF catalogue (specially the new paediatric formulations) and the status of their orders on an individual basis, understanding their challenges and offering a more tailored solutions to each country. PAHO will organize workshops for countries in South America and The Caribbean with GDF support. With these two upcoming workshops, in addition to one conducted last year in Guatemala, The Americas will be the first region to have all state members trained for adequate quantification and implementation of EWS and become a model for the world on improved PSM for TB medicines, including prevention of stock-outs, overstocking, optimized procurement scheduled and balancing of external and domestic funding.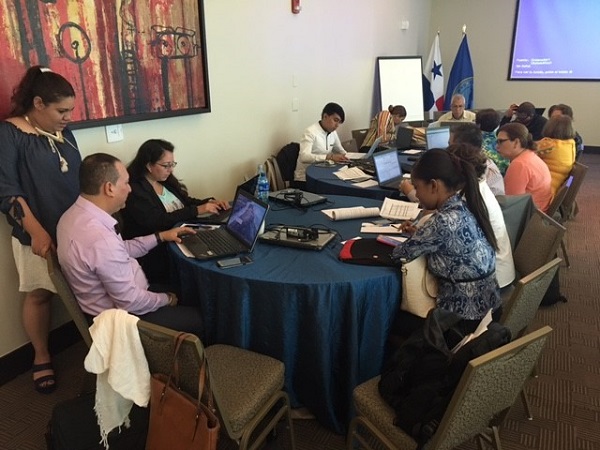 GDF also conducted a Mini-Workshop on Forecasting, Quantification, Supply Planning and Early Warning System for TB Medicines from 22-24 May 2017 in Geneva, Switzerland for nine Global Fund Health Products Management (HPM) specialists managing Ghana, Ivory Coast, Indonesia, Thailand, Vietnam, Cambodia, Botswana, Malawi, Mauritius, Namibia, Rwanda, Sudan, South Africa, Benin, Chad, Gabon, Burkina Faso, Liberia, Sierra Leone, Nigeria, Bangladesh, Pakistan, Philippines, Gambia, Niger and Senegal. The objectives were to strength Global Fund staff capacity on quantification and early warning system for TB medicines using QuanTB tool relevant when reviewing funding applications, grant making and monitoring PSM components of the Global Fund support to countries. These processes are especially challenging with the introduction and scale up of new TB tools requiring complex calculations for quantification of multiple regimens and potential wastage of "old" medicines, optimized procurement with more frequent deliveries to prevent stock-outs and expiries and funding gap analyzes to ensure that patients have continuous access to appropriate TB treatment. The training was an opportunity to strength the collaboration between the Global Fund and GDF concerning joint technical missions and capacity building activities, line up procurement cycles, key information sharing from countries regarding transition plans for expedited uptake of new tools, and budget allocation. Ultimately countries will benefit from a concerted approach with aligned messages and standard tools.