Huge demand for Stop TB Partnership's TB REACH latest round of funding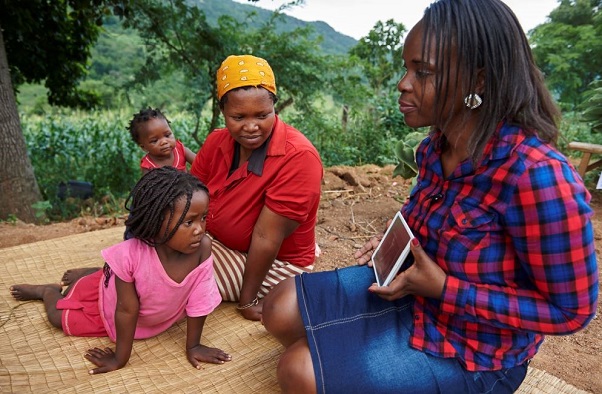 TB community eager to innovate if funding is available
28 September 2016, Geneva, Switzerland - The Stop TB Partnership received over 530 proposals, with a total ask of more than USD 266 million, in response to its recent funding call through the TB REACH grants platform. This is an unprecedented level of interest from the overall TB community for funding innovations in service delivery.
TB REACH uses a two-step application process: In the first stage which closed on 5 September, organizations submitted a concise summary of their project idea. Upon closure of this first stage more than 1,000 user profiles were created in the online application system and 659 proposals were received, of which 534 were technically and financially complete and were from eligible countries and organizations. These submissions are currently being evaluated by an independent Proposal Review Committee (PRC) and by the end of September, the PRC will make decisions about which proposals move to the second stage of the application process. Successful stage one applicants will be contacted during the first week of October and will have approximately six weeks to develop a full application. The PRC will then meet in person during the first week of December to discuss all proposals and make final funding recommendations to the Stop TB Partnership Coordinating Board.
"The massive number of TB REACH applications received demonstrates the huge interest for funding innovative approaches that exists in the TB community. We were particularly impressed with the large numbers of applications coming from NGOs, which demonstrates their desire and capacity to innovate towards ending TB. We are looking forward to the results of the PRC deliberations, and working with a new group of partners to improve care for people with TB who are currently being missed by health systems" said Dr Jacob Creswell, Team Leader for the Innovation and Grants Team.
TB REACH funds innovative ideas to improve the detection and treatment of TB. Funding will be provided to first evaluate the impact of innovative ideas and once impact has been demonstrated, to then set these ideas on a path to transition from TB REACH funding to longer-term support and scale up through domestic funding and other resources, including the Global Fund.
Below is the initial summary analysis of the Stage 1 proposals currently being evaluated by the independent PRC.
534 proposals were accepted and together they requested USD 266.7 million in funding.

83% of proposals are for improving detection, linkage to treatment & reporting of TB - USD 234 million
12% of proposals are for improving treatment adherence and outcomes - USD 29 million
4% of proposals are for developing innovative resources and materials to aide service delivery - USD 3.2 million

44% of proposals, asking for USD 120 million, came from High Impact Africa countries (Global Fund regions)
24% of proposals, asking for USD 60 million, came from High Impact Asia countries (Global Fund regions)
63% of applications are from either local or international NGOs
7% of applications are from Civil Society Organizations (CSOs)
7% of applications are from National, Provincial, State or District-level TB Programs

Other organization types include university/research institutes, UN agencies, other governmental agencies and social businesses.