Announcing the call for 2014 Kochon Prize nominations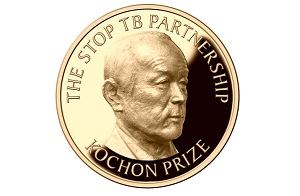 03 June 2014 - Geneva - Stop TB Partnership is pleased to announce the call for 2014 Kochon Prize nominations. The theme for this year will focus on innovators working with TB communities to reach the three million people who are missed every year. The submission deadline is 2 July 2014.
Funded by the Kochon Foundation, a non-profit foundation registered in the Republic of Korea, the USD $65,000 prize is awarded once a year to persons or organizations that have made a highly significant contribution to fighting TB.
Stop TB partners, former recipients of the Kochon Prize or national health administrations (government body) of a WHO Member State may submit nominations. The Kochon Prize is open to individuals and/or organizations that work in an innovative manner to engage communities meaningfully in the fight against TB and especially in detecting the missed cases.
All nominations should include:
A completed nomination form which can be found by clicking here.
A letter of nomination from a national health administration (government body) of a WHO Member State, Stop TB partner and/or a former recipient of the Kochon Prize.
Supporting documentation (curriculum vitae for individuals, annual report for an organization, or other documentation as appropriate). Please do not send more than two (2) documents per nominee.
All documentation should be signed and submitted in English in PDF format or hard copy. Handwritten documents will not be accepted.
Full details on submitting a nomination can be found by clicking here.
The 2014 Kochon Prize winner will be announced in late-July/early-August 2014 and awarded at the 45th Union World Conference on Lung Health in Barcelona, Spain.
Please share this announcement with your networks and partners to ensure it reaches as many people as possible. For any questions about the 2014 Kochon Prize or the nomination process, please e-mail stoptbprize@who.int.