Global Drug Facility holds annual stakeholder meeting in Hong Kong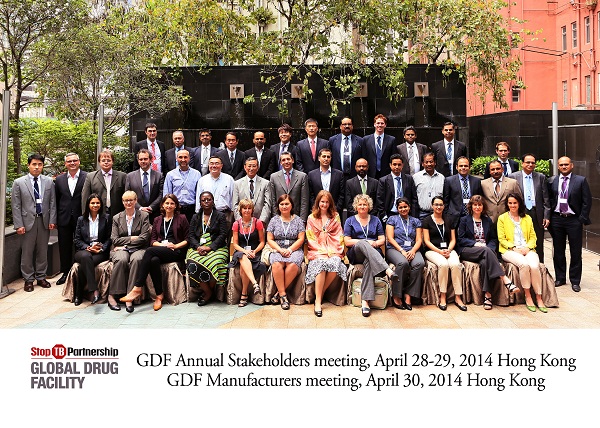 08 May 2014 - Geneva, Switzerland - The Global Drug Facility (GDF), the procurement arm of the Stop TB Partnership held its annual stakeholder meeting from April 28-29 in Hong Kong. The meeting provided a forum for discussion for the 46 participants representing donors such as the Global Fund to Fight AIDS, TB and Malaria and USAID, as well as TB medicines manufacturers, procurement agents and other partners including India's Revised National TB Control Programme (RNTCP).
The meeting was an opportunity for the partners involved in the supply of first and second-line adult and paediatric anti-TB medicines to review lessons learned, discuss market dynamics and look at ways to ensure that there were sufficient anti-TB drugs going forward. The third day was dedicated to the GDF team meeting with individual manufacturers.