TB REACH Wave 5 Project: Childhood TB and Pregnancy in eThekwini - Durban, South Africa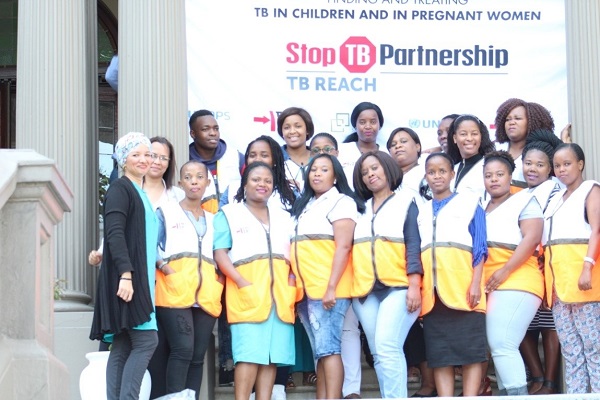 Childhood TB is often under diagnosed and under reported yet the morbidity and mortality attributable to TB is well documented. The TB REACH Wave 5 grant awarded to IRD SA is focused on improving the screening for and diagnosis of childhood TB as well as raising awareness of TB in pregnancy. The grant is being implemented in the South Central and Umlazi districts of KwaZulu- Natal.
In preparation for project implementation, a training workshop to address the strengthening of the paediatric TB service in the South Central and Umlazi districts of KwaZulu Natal was held at the Inkosi Albert Luthuli Hospital Nursing home on the 14th of September 2017. The programme was co-ordinated and run by the district Department of Health TB programme team and the IRD SA team that is implementing the TB REACH Wave 5 project. Ten facility based TB REACH health screeners and 24 IMCI trained nurses (based at the same facility as the TB REACH health screeners and additional key facilities in the South) attended the workshop.
The workshop included the following:
a. An interactive session focused on the screening of children for TB, the investigations indicated if the child is symptomatic, interpretation of the results from the tests and treatment that should be offered.
b. Data on paediatric TB with a focus on children aged 5 and under was extracted from the Electronic TB Register (ETR) and presented by Sharon Fynn (CDC-TB Co-ordinator SSA, eThekwini District Office) to highlight burden of disease.
c. Practical training on the administration and interpretation of a Mantoux test, performance of a gastric aspirate and infection control practices related to sample collection and patient examination.
At this training, TB REACH flyers on paediatric TB were distributed as well as educational material based on the interactive talk were shared. A request was made for paediatric TB posters to be developed and placed on notice boards within the clinics in eThekwini in order to raise awareness about childhood TB.