One-on-One with Dr Jeremiah Chakaya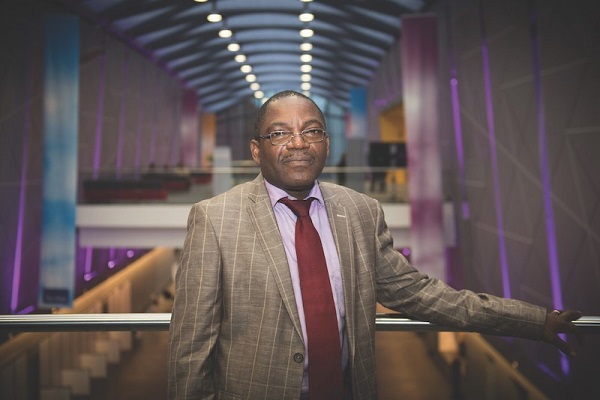 1. Who is Dr Chakaya?
Dr Jeremiah Chakaya is a practicing respiratory physician based in Nairobi, Kenya. He graduated from the University of Nairobi with a basic degree in medicine and surgery (MBChB) in 1985 and a Masters Degree in internal medicine (M.Med) in 1992. He then went on to study lung medicine at the National Lung and Heart Institute, University of London at the Royal Brompton Hospital and at the Kyorin University Hospital in Tokyo Japan. Dr Chakaya worked as a TB and Lung disease researcher at the Centre for Respiratory Diseases Research and also served as the TB Program Manager at the Ministry of Health. At the international level, Dr Chakaya has held several positions including Chair of the Direct Observed Treatment Short Course (DOTS) Expansion Working Group, Vice Chair of the Stop TB Partnership Coordinating Board and Chair of the Strategic and Technical Advisory Group (STAG) of the World Health Organisation (WHO). Dr Chakaya is a founder member of the Kenya Association for the Prevention of Tuberculosis and Lung Diseases (KAPLTD) and has remained closely engaged with this organisation.
2. How have you been involved in TB work and for how long?
Since 1992, soon after completing M.Med studies at the (UoN) and on joining the Kenya Medical Research Institute (KEMRI).
3. What is The UNION, its mission and what does it offer?
The International Union against Tuberculosis and Lung Disease (IUATLD or The UNION) was formed in 1920 by a group of individuals backed by their governments to confront TB, which by then was a devastating epidemic in Europe and North America. TB was at that time called the 'Captain of Death' and therefore, something had to be done to mount a strong response to this disease. The UNION - initially called IUAT without the LD - remained focused on TB only until 1997 when it was recognised that TB was in essence a lung disease among many other lung diseases that had been neglected as public health threats. Today, the UNION remains largely focused on TB and has a diversified portfolio that includes programs for other lung diseases. The UNION works hard to ensure that there are robust programs and interventions to prevent, care and treat TB and other lung diseases in low and middle-income countries with a particular emphasis on the poor in these countries. Thus, the UNION's slogan is "Health Solutions for the Poor."
4. How did you receive and react to the news that you had been selected as the new President of the UNION?
This is a duty and a responsibility that must be borne with humility. I was excited to be honoured with this position, but beyond the excitement came the realisation that I had been handed a major responsibility. As with any new assignment, I was both excited and anxious, as the work that needs to be done is massive.
5. What does the new appointment entail?
As President of The UNION, I will be responsible, together with my Board and the Senior Management of The UNION, for charting the path forward in the fight against TB and Lung diseases. This will involve developing policies and strategies to guide the work of the UNION, expanding its membership and engagement, resourcing, as well as enhancing the scientific approach to the work of the UNION and its members across the world. My single wish is to ensure that the UNION is visible, present and effective in every nation of the world and its activities positively impact the lives of the millions of people who suffer TB and other lung diseases.
6. What are the challenges in combating TB in Kenya and the world at large?
The high poverty level is greatly contributing to the burden of TB not only in Kenya, but also in a majority of sub Saharan African countries. Poverty contributes to poor nutrition, poor housing and poor access to health care service all of which are risk factors for TB. Another challenge is the poor health care systems in the countries most affected by TB. Weaknesses in health care systems occur in all domains including financing, service delivery, product procurement and supply chain management systems and human resources for health. Poor health care systems are associated with and contribute to poor health outcomes.
Another major challenge is inadequate funding for TB research. In the last few years we have noticed a decline in the funding available for TB research which means the global aspiration to develop new tests including point of care tests, new drugs and new vaccines may be derailed. Without new tools and optimized use of new tools through well thought operations and implementation research, the trajectory of the decline in TB incidence will be off target for ending TB by 2035.
7. What do you wish to achieve in TB control as we work towards the End TB strategy?
The first thing we need to do is to distinguish between wishful thinking and tangible progress towards achieving those targets. That means if we have to make tangible progress, then we have to change the way we do business as far as TB is concerned. There is need to have a complete paradigm shift which calls for a multi-sectoral approach to TB prevention and care, which we have not done before. For example, as long as people continue to live in crowded poorly lighted and ventilated houses in our cities, the problem of TB will not go away. Similarly, if correctional facilities remain congested, TB in the prison system will remain. We also must continue to invest in education. Education is a very effective weapon against poverty and associated poor health and we must strive to have an educated population. This implies that we must shift from taking our children to school and measuring their success in education purely on the basis of the exams they pass, but go for education that transforms lives through acquisition of usable knowledge and stimulation of critical thinking. Therefore, the multi-sectoral approach in TB care and prevention needs to be emphasized so that we can dissect out actions that need to happen within the health sector and those that need to happen outside the health sector. Without this approach, we are not likely to achieve ending TB by 2035.
8. As the new UNION President, how do you plan to contribute towards achieving SDG number three?
We shall play our role as a global organisation primarily in contributing to finding solutions to TB and chronic respiratory disease. The range of things we shall do include playing an advocacy role to highlight the problems of chronic respiratory disease. We want to engage with governments to ensure that there are robust programmes across the world to address issues like air pollution because air quality is a driver of respiratory health across the world. At the UNION, we want to continue working with governments and other partners to influence implementation of the framework convention for tobacco control. We also want to make occupational health, which includes industrial safety and hygiene, extremely paramount, especially in the mining sector. We shall then continue to drive and participate in research that identifies simple and sustainable solutions for TB and respiratory health in the world.
In addition, we shall work towards the development of technical interventions that are well researched, simple and sustainable for improving lung health.
9. What is your message to TB control partners in regards to combating TB?
It is very simple message: We need to do more, do it effectively and do it efficiently.
10. What are the benefits of being a UNION member (individual or organisational)?
First, when an individual joins the UNION, the most important thing to do is to have a commitment towards contributing to the fight against TB and the promotion of better lung health. This is because one is joining an organisation that has people who share the same mission and vision. However, for the benefit of the members and organisations, the UNION provides a platform where members can share their experiences with others in that space. For example, we have very authoritative journals such as the International Journal of Tuberculosis and Lung Disease (IJTLD) and the Journal for Public Health Action which are important avenues for the dissemination of research results in TB and lung health. Another platform is the UNION Conference where information can be shared and individuals and organisations can network. Finally, we have created sections and sub sections that are important forums for communication where members who are interested in particular issues in TB can participate.
All in all, the most important driver for joining the UNION for both individuals and organisations should be to give to and not to take from the UNION. People have to know that joining The UNION is to not to receive something, but rather to contribute to the fight against TB. With this, they can stand up and get counted as contributors to the successful story that one day will be told: the conquest of TB across the world.