Unprecedented political support for ending TB in Europe and Central Asia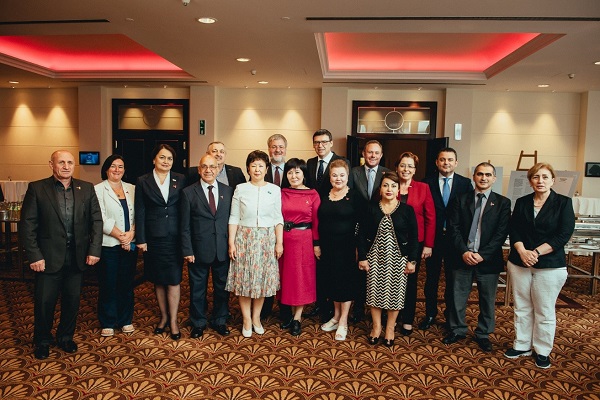 24-26 June - Bratislava, Slovakia - Parliamentarians from 13 European countries came together in Bratislava this weekend to discuss what they could do, collectively and individually, to increase domestic engagement and funding towards ending the TB epidemic in Europe.
Convened by the Global TB Caucus - a unique worldwide network of parliamentarians hosted by the Stop TB Partnership - the European TB Summit brought together, with the support of The UNION, members of parliament from Azerbaijan, Belgium, Croatia, Czech Republic, Georgia, Germany, Kazakhstan, Kyrgyzstan, Latvia, Malta, Moldova, the United Kingdom and Uzbekistan to drive new leadership against the disease. Across the three-day schedule, delegates visited key sites relating to TB care and prevention around Bratislava, interacted with experts and civil society, and held unprecedented series of meetings with people affected by TB from their respective countries.
The #TBpeople network, established by the Stop TB Partnership and RESULTS UK earlier in the week, met representatives from their own countries and shared their experiences of the disease. These small meetings were mentioned by all parliamentarians in their closing speech as being the highlight of the Summit schedule.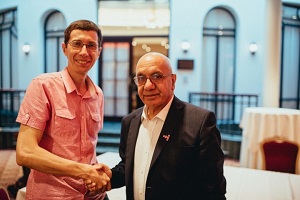 The delegates at the Summit agreed to launch a Eurasian Parliamentary Group on TB to build political pressure for greater resources and new policies to fight the disease. The Eurasian Group is the third of the Global TB Caucus' planned four regional networks, with similar initiatives already launched in the Americas and the Asia Pacific.
Delegates also agreed to support the civil society authored "Call to Action to End TB in Europe" and to press EU Commissioners to host a special meeting of European and Central Asian states on transition from donor to domestic funding. They also targeted the upcoming EU Presidencies, committed to launching new national groups, revising legislation, and building sub-regional networks in the Balkans and the Baltics.
Executive Director of the Stop TB Partnership, Dr Lucica Ditiu, presented at the opening plenary of the Summit and called for renewed commitment from politicians. "All the strategies and the plans in the world require one key component: political will." She told the delegates. "Your presence here is a critical first step and we must work together to turn rhetoric into reality and political will into action and domestic financing."
You can access the full list of delegates here.