UN High-Level Meeting on TB
Following a campaign launched by Dr. Aaron Motsoaledi, Chair of the Stop TB Partnership Board and Minister of Health of South Africa, in December 2016 the United Nations General Assembly agreed to hold a High-Level Meeting (HLM) on Tuberculosis in 2018 through a resolution endorsed today by member states at UN headquarters in New York.
The resolution was tabled by the Global Health and Foreign Policy Initiative, a UN country grouping which includes South Africa, Thailand, Brazil, France, Norway, Senegal, and Indonesia. The resolution, and specifically the text calling for the UN HLM on TB, was agreed unanimously by member states following a campaign by the global TB community and Stop TB partner organizations.
Read here the KEY ASKS from TB Stakeholder and Communities for the UN High-Level Meeting on TB. Key Asks are priority actions that must be taken by Heads of State and Governments to accelerate progress and achieve the goal of ending TB.
27 April Deadline - Register Now for the UN Civil Society Hearing and the UN High-Level Meeting on TB
The accreditation process to participate in the interactive civil society hearing on 4 June and the UN High-Level Meeting on TB (UN HLM) on 26 September is OPEN for applications. Please be aware that there will be NO other accreditation process for the UNHLM on TB.
The following stakeholders: non-governmental organizations, civil society organizations, academic institutions, medical associations and the private sector - WITHOUT ECOSOC STATUS - are urged to submit their accreditation requests through the UN system (Click Here to egister: https://reg.unog.ch/event/24298/) before the deadline - midnight EST (New York time) 27 April 2018.
Click here for full details from the Stop TB Partnership and WHO on how to apply for accreditation.
UNHLM - Latest Updates:
UN High-Level Meeting Coordinating Group
In May 2017, the Stop TB Partnership Coordinating Board recommended the establishment a Coordinating Group for the UN High-Level Meeting on TB to facilitate coordination and information sharing across stakeholders. The Coordinating Group has monthly calls and the membership includes:
Bill and Melinda Gates Foundation, Global Affairs Canada, Global TB Caucus, International Civil Society Support (ICSS), RESULTS, South Africa, Stop TB Partnership, USAID, The Union, Office of the UN Special Envoy for TB, World Health Organization, Constituencies and Communities Representatives on the Stop TB Partnership Board.
Secretariat: Stop TB Partnership (contact email: gregp@stoptb.org)
The Coordinating Group established the following HLM work tracks in order to advance the various areas of work and utilize the expertise of various stakeholders.
Work Track 1: New York and UN Missions Engagement (co-facilitators: Jane Coyne, Office of the UN Special Envoy on TB & Sarah Kirk, Global TB Caucus)
Work Track 2: Modalities Paper and Resolution (facilitator: Diana Weil, World Health Organization)
Work Track 3: Content for Political Declaration and Accountability Mechanism (facilitator: Paula Fujiwara, The Union). Accountability Mechanism sub track (Aaron Oxley, RESULTS UK)
Work Track 4: In country Political Advocacy (facilitator: Greg Paton, Stop TB Partnership)
Work Track 5: PR and Communications (facilitator: Unjela Kaleem, Stop TB Partnership)
Work Track 6: Affected Communities and Civil Society (co-facilitators: Katy Kydd Wright, ICSS & Meaghan Derynck, ICSS) Contact email: Meaghan Derynck, md@icssupport.org
Work Track 7: Private Sector (co-facilitators: Jacqueline Huh, Stop TB Partnership)
In This Section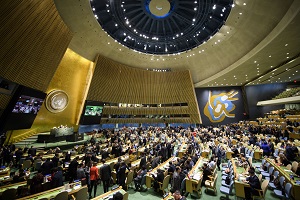 Contact Information
Greg Paton,
Team Leader - Advocacy
gregp[at]stoptb.org
Karishma Saran,
TB Policies Officer
karishmas[at]stoptb.org
Advocacy Resources