Alerting the World to the TB Epidemic
World TB Day
The Stop TB Partnership coordinates the annual World TB Day on 24 March, which is an opportunity to raise awareness about the burden of TB and the status of TB prevention and control efforts. The day provides an opportunity for Stop TB Partner's to join together around the world to mobilize awareness and action. On World TB Day 2014, over 10 million people were reached with messages on TB, and hundreds of events were held around the world including grassroots TB walks, press briefings, TB screenings, TV documentaries, and political events in parliament.
Learn more about World TB Day here.
The Missing 3 Million
Of the 9 million people a year who get sick with TB, 3 million of them are "missed" by health systems. The Stop TB Partnership is coordinating a global campaign to call for further action to reach the 3 million. All partners can help take forward innovative approaches to ensure that everyone suffering from TB has access to TB diagnosis, treatment and cure.
Learn more about the Missing 3 Million Campaign here.
The MDG Health Alliance
The MDG Health Alliance is a group of leaders from the private, public and nonprofit sectors that works in partnership with the United Nations Secretary-General's MDG advocates, including Roy Chambers, the UN Special Envoy for Financing the Health Millennium Development Goals. In May 2013, the Health Alliance launched the TB Pillar spearheaded by Becton, Dickinson and Company (BD) with support from GBCHealth and the Stop TB Partnership. By drawing on private sector resources and skills, the TB pillar aims to dramatically accelerate progress in the fight against TB.
Learn more about the work of the MDG Health Alliance here.
Supporting National Advocacy
The Stop TB Advocacy and Communication Task Force (Johannesburg, September 2003) recommended that a formal entity be established within the Stop TB Partnership to support TB advocacy, communication and social mobilization interventions at country level. In response to these recommendations, the Stop TB Coordinating Board (CB) authorized the creation of a Working Group on Advocacy, Communication and Social Mobilization which operated from 2005 to 2012. To view the guidelines, tools, and training materials produced by this group click here.
The Stop TB Partnership also supports the work of the Global Coalition of TB Activists, and provides grants to support advocacy activities through the Challenge Facility for Civil Society (CFCS), which has awarded US$ 1.8 million to 99 grantees in 37 countries.
In This Section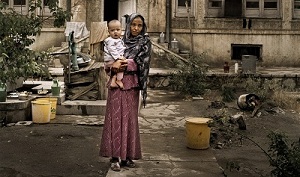 Contact Information
Greg Paton,
Team Leader - Advocacy
gregp[at]stoptb.org
Karishma Saran,
TB Policies Officer
karishmas[at]stoptb.org
Advocacy Resources