GDF Agents
Procurement Agents:
International Dispensary Association Foundation (IDA)
www.idafoundation.org
Currently contracted by GDF
IDA provides GDF with procurement agent services for drugs for tuberculosis, including logistics and arranging for transport.
IDA Foundation is a not-for-profit organization supporting health care in low- and middle-income countries by providing high-quality drugs and medical supplies at the lowest possible price. IDA acts as GDF's procurement agent to support the supply of affordable and quality assured TB medicines to projects in approximately 137 countries around the world.
Quality Control Agent:
SGS Nederland BV
www.nl.sgs.com
SGS Nederland BV provides GDF with comprehensive quality control services including pre-shipment inspection, sampling and laboratory testing of GDF drugs.
SGS Nederland BV, a division of the SGS Group, is a leading inspection, verification, testing and certification company with an international network of inspection agents and laboratories that aims to improve efficiency, reduce costs and ensure the safety of pharmaceutical products.
SGS Laboratories:
SGS India Pvt. Ltd.
India (Chennai)
www.in.sgs.com
Life Science
SGS Belgium NV
Belgium (Wavre)
www.be.sgs.com
Life Science
In This Section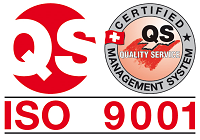 GDF is ISO 9001:2015 certified for the provision of quality assured anti-TB drugs and related services to eligible national TB control programmes.