Information on Delamanid
In 2016, the StopTB Partnership and Otsuka announced an innovative public-private partnership to allow all countries eligible for financing TB activities through the Global Fund to access delamanid through the Global Drug Facility.
Delamanid is approved by a Stringent Regulatory Authority (European Medicines Agency [EMA] and Japan).
For latest guidance on delamanid, please refer to the 2018 WHO treatment guidelines here.
For an update on the scale-up of delamanid through GDF, please see the reports below:
If you have any additional questions related to ordering delamanid, please address your inquires to your Country Support Officer or dlm@stoptb.org.
In This Section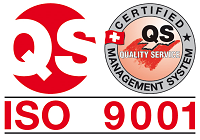 GDF is ISO 9001:2015 certified for the provision of quality assured anti-TB drugs and related services to eligible national TB control programmes.