The Bedaquiline Donation Program
On March 6, 2015, the United States Agency for International Development (USAID) and the Johnson & Johnson affiliate, Janssen Therapeutics, signed an agreement to provide Bedaquiline free to eligible MDR-TB patients, according to WHO interim recommendations on the use of the drug.
Under the agreement, Janssen will donate $30 million worth (30,000 treatment courses) of the drug SIRTURO® (bedaquiline) over a 4 year period to be used for the treatment of drug-resistant TB. The drug donation will enable over 100 low- and middle-income eligible countries to access the life-saving drug for free within their existing MDR-TB programs. The donation will be provided through USAID's agreement with the Stop TB Partnership's Global Drug Facility to facilitate access to quality-assured medicines.
Information on the Bedaquiline Donation Program
1. Is my country eligible for the donation program?
Only countries included in the Global Fund Eligibility List 2016 and eligible for U.S. foreign assistance are eligible to apply for this program. If using domestic budget, countries shall approach GDF for additional details. You can check the Global Fund List here.
2. What are the requirements countries must meet to qualify for the donation program?
Countries must declare that they are able to meet all five of the conditions as per the WHO Interim Policy Guidance on bedaquiline. http://apps.who.int/iris/bitstream/10665/84879/1/9789241505482_eng.pdf
Effective treatment and monitoring: Treatment must be closely monitored for effectiveness and safety, using sound treatment and management protocols approved by relevant national authorities.
Proper patient inclusion: Special caution is required when bedaquiline is used in people aged 65 and over, and in adults living with HIV. Use in pregnant women and children is not advised.
Informed consent: Patients must be fully aware of the potential benefits and harms of the new drug, and give documented informed consent before embarking on treatment.
Adherence to WHO recommendations: All principles on which WHO-recommended MDR-TB treatment regimens are based, must be followed, particularly the inclusion of four effective second-line drugs. In line with general principles of TB therapeutics, bedaquiline alone should not be introduced into a regimen in which the companion drugs are failing to show effectiveness.
Active pharmacovigilance and management of adverse events: Active pharmacovigilance measures must be in place to ensure early detection and proper management of adverse drug reactions and potential interactions with other drugs.
3. If a country is eligible, but does not meet the requirements in the WHO Interim Guidance are there resources to assist?
Yes, technical assistance will be made available to countries that do not yet meet all five basic WHO conditions. Countries that currently meet all five requirements are still encouraged to seek technical assistance to strengthen any of the five areas listed in the WHO Interim Guidance, if necessary.
Countries that meet the eligibility criteria and conditions per the WHO Interim guidance can request the donation through the GDF here and will complete and send Annex 1 to BDQ@stoptb.org.
For additional information, please refer to the FAQs on the bedaquiline donation program
Other Resources:
1. WHO FAQs on Bedaquiline
http://www.who.int/tb/challenges/mdr/bedaquilinefaqs/en/
2. WHO Interim Guidance on Bedaquiline
http://apps.who.int/iris/bitstream/10665/84879/1/9789241505482_eng.pdf
3. WHO Bedaquiline Implementation Plan
http://www.who.int/tb/publications/WHO_BDQimplementationplan.pdf
4. USAID Webinar about the bedaquiline donation program
https://ac.usaid.gov/p12496762/
In This Section
Quick Links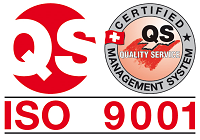 GDF is ISO 9001:2015 certified for the provision of quality assured anti-TB drugs and related services to eligible national TB control programmes.