Information on Bedaquiline
The Janssen-USaid Bedaquiline Donation Programme ended on 5th March, 2019. If you have any inquiry related to this, please directly contact your Country Supply Officer or write to gdf@stoptb.org
Bedaquiline, developed by Janssen Pharmaceuticals, is the first new class of antibiotics that has been US FDA approved in over 50 years. The use of this drug in combination with existing drugs provides new hope for MDR-TB patients with very few treatment options.
All countries who can purchase medicines via GDF can access bedaquiline at a price of 400 USD for a bottle of 188 tablets.
For latest guidance on bedaquiline, please refer to the 2018 WHO treatment guidelines here.
For more information on procurement of bedaquiline, please refer to the information below.
In This Section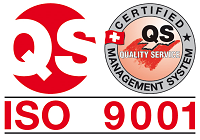 GDF is ISO 9001:2015 certified for the provision of quality assured anti-TB drugs and related services to eligible national TB control programmes.