Our Partners
We have over 1500 partners who are a collective force transforming the fight against TB in more than 100 countries. They include NGOs, civil society and community groups, international and technical organizations, government programmes, research and funding agencies, foundations and the private sector.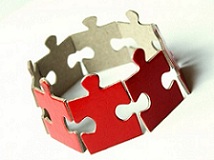 Each partner is valued for what it can do best in its area of work and the Stop TB Partnership builds on each one's comparative advantage. Fighting TB today cannot be the business of one organization alone, but needs the contributions of all those who can make a difference. The Stop TB Partnership gives you an opportunity to be part of a movement that encourages you to continue doing what you can do best and facilitates multiple ways for you to do that even better.
This section of the website aims at providing you with information on those that today are making a difference in this fight: our partners. It categorises our partners by geographical distribution, specialization, contribution to the Global Plan and their reason for joining the Partnership. This section also gives you direct access to the Stop TB Directory of Partners where you can find more detailed information on each of them. This section provides an entry point to the constituencies and groups of partners to which each partner belongs. Finally, if you are not yet our partner and are interested in the Stop TB Partnership, you can find information on how to join and the benefits of joining us!